Switching to us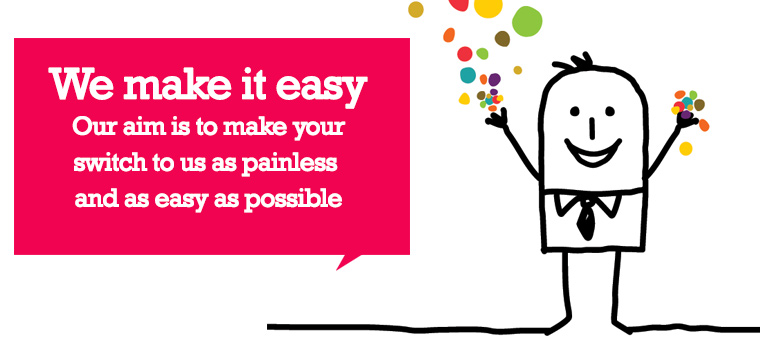 If you are a small business or start up it is important to have a pro-active and trustworthy accountant who works with you to reduce your costs and save you money.
Calculated Accountants are a team of professional and qualified accountants that care about your business, will always try to save you money - and we make switching to us easy.
Is it really worth the hassle of switching Accountants?
At Calculated Accountants we make it as easy and pain free to switch to us as possible and our primary aim is to help your business work more cost effectively. We also know how busy you are running your business and we work hard to make sure you retain a great work/life balance. It is also very important to know where you stand with costs and our fixed fees make sure there are no nasty surprises.
We can even help to break the news to your existing accountant and we will do all the work to complete the switch, making it as painless to you as possible. Calculated Accountants will write to your previous accountant informing them of your decision to switch and asking them to provide us with all of your accounting and tax records. All accountants are expected to provide the paperwork and records to us in a certain timeframe and they are aware of the process involved.
We are on hand at every step of the switching process and our team of qualified accountants are respected in the industry for the friendly, courteous and professional service they provide.
The first step is get in touch with us to book your FREE, no strings, consultation – simply call 0844 257 1900 or click here and we will call you back asap. This consultation is quick and easy and once we have a good understanding of your business we can provide a fixed fee quote - it really is that easy.