Who we are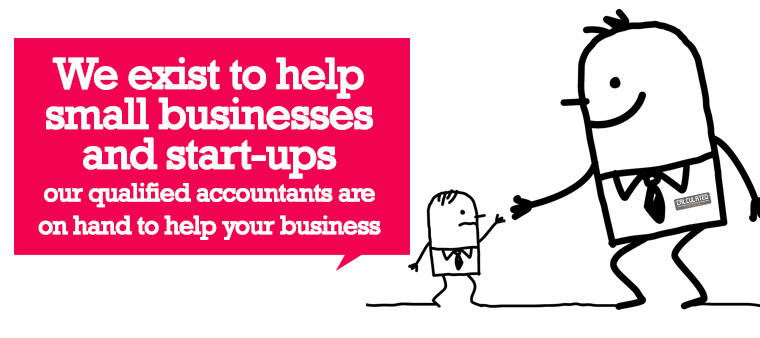 Our aim is to ensure your business prospers and achieves the continued growth you desire. Calculated Accountants have the perfect team in place to help!
Our skilled accountancy professionals possess years of valuable and hands on experience in business management. With proven success, who better to help?
Our team knows just what it takes to get a business off the ground and on the right path. Calculated Accountants are the revolutionaries of accounting.
Having assisted businesses of all sizes and across all industries there is no denying that Calculated Accountants are the prime choice for the start up business. Our experts have proven time and time again that they provide the best advice, the right support and the most valuable assistance. Calculated Accountants are a team you can rely on.
Whatever support you need and at whatever scale, ensure your finances are in the best hands.
Our services:
Business Plans - Our team can ensure you have the most profitable strategy in place from the word go
Business Structure - Not sure what structure will benefit your business the most? Then let us help!
Company Formation - Ensure your business is registered the right way. We will work with you, every step of the way to ensure your business registration abides by all UK laws
Raising Finances - Need a little kick start? Whether it is start up finance or a much needed boost, the team at Calculated Accountants can provide the ideal support, advice and access to the right financial source
Strategic Planning - Avoid hitting any bumps in the road with solid, reliable and successful business planning
Business Growth Planning - Make your ambitions a reality with our unique growth planning service that will no doubt ensure your business continues to prosper
Management Information - Let us help you learn how to manage your KPIs and track your progress more efficiently
Introductions - We pride ourselves on our ability to assist business growth and with our unique introducing service it couldn't be simpler. Our team can introduce you to local business owners, solicitors and professional advisors; a key factor in long term commercial growth!
Registration - Self Assessment, VAT Registration and PAYE schemes; don't get bogged down in all the formalities! Let our team take all the work off your hands
Bookkeeping - One of the most daunting tasks for any start-up business is ensuring that books are kept in order and regularly updated. With our easy system, we can show you just what you need to do and help you every step of the way
Start Up Tax Planning - Nobody likes losing out to the tax man; let us show you how to set up your business in the most tax effective way!
Annual Accounts - Keep on top of all annual accounts, with solid and proficient guidance from the team at Calculated Accountants
Tax Returns - Ensure your business remains on a solid, legal and financially beneficial path with our effective tax returns support