Accountants in Birmingham
Calculated Accountants - Specialist Business Accountants in Birmingham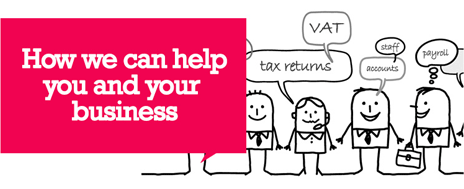 To make a lasting impact in a city as thriving as Birmingham the right financial support is essential and that's where Calculated Accountants can help you and your business succeed.
Fixed Fees - NO HIDDEN CHARGES

FREE advice and ongoing proactive support

No nonsense, friendly service from our expert qualified accountants
As one of the leading accountants in Birmingham we pride ourselves on being reliable and trusted. Our revolutionary services have been proven to help a range of businesses find the right support and the ideal financial solutions.
From year end accounts to tax returns and strategic planning, the fixed fee services from Calculated Accountants will ensure you have a team you can always rely on.
Our services include:
Payroll and PAYE Returns- Ensure staff members are taken care of and all legal obligations are met with our intricate payroll system, designed to help businesses stay on top.
Personal Tax Return- As a business employer you also have the obligation to ensure that you file a personal tax return. Calculated Accountants can help take the pressure off by helping you every step of the way.
Business Plans - Our team can ensure you have the most profitable strategy in place from the word go
Business Structure - Not sure what structure will benefit your business the most? Then let us help!
Company Formation - Ensure your business is registered the right way. We will work with you, every step of the way to ensure your business registration abides by all UK laws
No time to talk? Click here and let us know a suitable time and we will call you back - for FREE
Get a no obligation FREE quote for you or your business.
Birmingham Office
12 The Wharf, 16 Bridge Street,
Birmingham, B1 2JS
CALL. 0121 329 7894
e. info@calculatedaccountants.co.uk